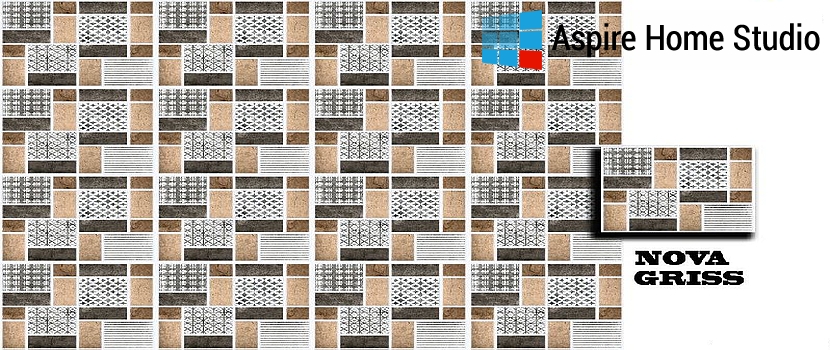 Whenever you want to construct a house, office or any other space, it is highly suggested to go for the best quality tiles. There is an exclusive range of wall tiles offered by various suppliers in different cities and countries.
Why should you choose designer wall tiles?
• It gives a modern look
• Some extraordinary designs
• Suit every type of wall area
• Come in the budget to suit the needs of everyone
• Give a decent look and wall decor area
How can it change the look of the wall?
Walls are the most important parts of any house. Wall décor gives completely a changed look and ads touch to style. You can decorate your wall area in lots of ways.
Nowadays, tiles are becoming the most popular choice for look and décor of wall area.
These have become so much popular as they give as they give walls a good looking artwork. They are deviating stylishly from the clichés of the dull and single color painted walls. They are getting more and more exact finish and a number of design possibilities with digital printing technology. They have cleverly displaced the ceramic wall art. It also protects your wall area and gives them an extraordinary look. You can even make the small rooms appear bigger by using such type of tiles.
Features:
• Impeccable finish
• They are available in different colors
• You will get multiple options for designs of your choice
• They are easy to clean
• They are elegant in look
• You can tile made of a different material
• They are suited to every type of interiors
What to check on the product?
Since you are new to tiles shopping it is good to know what you should check before buying the tiles. There are different parameters to get a premium quality gamut of digital wall tiles. Check the number of pieces, packaging, product quality, and color after you get your order delivered.
Things to consider while choosing wall tiles for outdoor space:
• Material
Mostly stone or limestone tiles are favored over other materials by homeowners. Each of these tile materials has their own pros and cons.

• Budget
Budget is always important for you as it is the main deciding factor for your tiling your outdoor space. Your budget could be affected by color, size, pattern, and material.


• Preference in terms of color, shine, and pattern
According to daylight, location, size and other parameters you can choose the color, shine, and pattern of your tiles for outdoor space.


• Light Intensity
All tiles made of natural or man-made stones have their own intensity for space. A dark colored tile looks dazzling under the sunlight but it may not be good for moonlight dinner in your garden or outdoor space. You should always avoid the gloomy aura of poor combination for outdoor tile color selection. Always choose dark colors if you have proper lighting and light color tiles for spaces with low light.


• Style of the space
You should always consider the style of the space before tiling. You should prefer your style, sense, and taste that sync with your likeness. Choice of tiling is also influenced by where it is located like the countryside or city. If you are staying in the countryside choose the rustic feeling and a modern one for your sleek and chic kind.
Why contact the renowned wall tile suppliers in Jaipur
• They offer you a range of Vitrified Tiles, Floor Tiles, Kitchen Tiles, Glossy Tiles, etc.
• Wall tile suppliers in Jaipur maintain quality to keep the trust of customers
• They tell you all the specifications honestly and can give you better suggestions
• They have a functional infrastructural unit that can supply you material on time.